Zenred Hair Salon Beauty Salon Bangkok - Contact us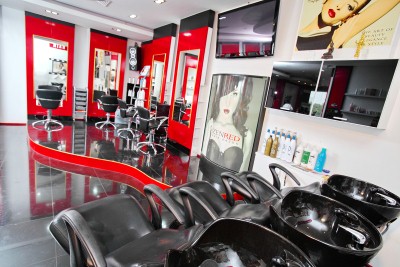 TELEPHONE ENQUIRIES
Tel: 0836006176
Tel: 026831089
International: +66 836 0061 76

Reservations By Phone
(For last minute bookings within next 48 hrs)
Anyone can make a reservation by calling the salon and reserving a date and time from a number we can contact you back on. International Numbers are also fine.

Tel: 0836006176 to make an Reservation from within Thailand
Tel: +66 83600 6176 to Make a reservation from outside Thailand
We advise you save the phone numbers above in your phone: If you want us to direct your taxi driver to our salon, just give us a quick call from your taxi.


Online Reservations By Facebook
(For Appointment's More than 2 Days from now)
Visit our facebook fanpage and send us a quick message, Dont forget to provide the following details Below, If you want to have a last minute appointment (within next 48 hrs please telephone the salon as soon as possible)

Phone Number:
Services Required:
Appointment date:
https://www.facebook.com/zenredhairsalonbangkok

Confirming Your Reservations
Please call the salon 24 hours before your reserved appointment time from your hotel, apartment, guesthouse or home. This is just to let us know you have not forgotten or had any delays or changes in plan. And that you are actually in Bangkok 24 hours before your planned appointment. You can also confirm appointments by logging into your facebook account and sending us a quick message via the link above.
Please do not schedule appointments the same day you Fly into Thailand - flight delays and traffic are very unpredictable in Thailand as is the Traffic.
CANCELLATIONS
To cancel or reschedule Please Call 48 hours before
Please print out the Map and Directions to avoid getting lost and missing appointments

MAP AND DIRECTIONS
Download or add to your smart phone Map and directions to our salon:
ZENRed Hair Salon bangkok Directions & Map

FACEBOOK
For promotions and discounts visit:
Zenred Salon bangkok facebook Fanpage and click like.
We run regular promotions and discounts for all our followers.

Zenred Hair Salon Bangkok
Monopoly Park Mall
Rama III, 59/27 Industrial Ring Road
Chong Nonsi, Yan Nawa Bangkok, 10120
Tel: 0836006176